BRIGITTE'S PAGE



Hi Solid Perfume Collector's all over the world.
My name is Brigitte and I live in Switzerland.
I am a collcetor of

ESTÉE LAUDER SOLID PERFUMES

I am crazy about these little treasures.
I would like to share the 1998 European collection with you.
It was the very first time that Estée Lauder issued solids in Europe which were not sold in the US.

Here comes the 1998 European Collection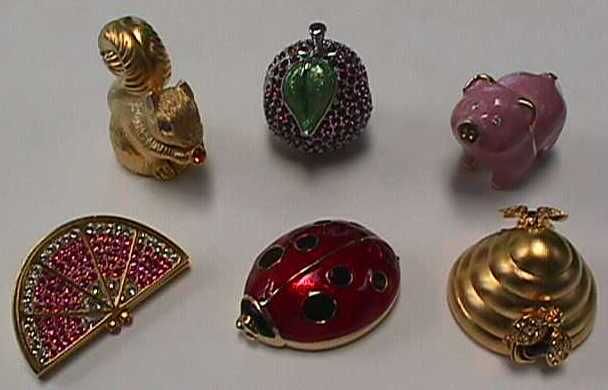 Just enjoy these pic's.
Have a great day!!!!



MY COLLECTION

On these sites you may see just some examples of it and also some of my displays

just for my own pleasure....I'm not selling anything.



MY WISHLISTS:




Would you like to contact me?

Please be patient as the pics take quite a while to be loaded

A MUST FOR ESTÉE LAUDER SOLID PERFUME LOVERS:
LISA'S SITE, THE GREATEST SITE EVER SEEN



Thank you for visiting my page!
Brigitte

Would you like to know how the weather is at my place?
Sometimes I'm at home in Switzerland and sometimes I'm in Italy. View both of them.